What a month it has been since we came back from our summer break! Here's how the Vikings kick-started a spirited and community-driven September.
On a sporting level, all our Mini Vikings, Junior, Women and Men's sessions across both venues at Benfield and Temple Park are back in full swing. We have seen our highest number of members going into the new season with lots of established members attending but also several new people coming along who are curious about this sport and want to give it go. It has been a great start which included an afternoon of training friendly matches for our seniors. Vikings teams were joined by guest players from York Hunters and the University of York. It's fair to say that sport won in the end!
NVHC don't just focus on the competitive side of the sport we all so love and enjoy. Marlen Slinning Goulty, chairperson of NVHC said "We want to develop the club into a true community hub which of course has the game handball as its foundation. However, sport should play a wider role in our community and in the lives of our members."
In true Vikings style we don't do things half-hearted. Two community events booked for Saturday the 21st September meant that we had to split forces. We started off with showcasing handball in support of Diabetes Awareness Day held at a local Tesco Extra supermarket. Besides promoting an active lifestyle and the importance of physical activity, an opportunity to 'Try Handball' showed the fun side of the game. Customers of all ages really enjoyed taking on our shooting challenge where the youngsters and adults alike were trying their hardest to ramp up their targeting scores.
Meanwhile, another group of Vikings made their way to the coast to take part in the Great British Beach Clean at St. Mary's Lighthouse local nature reserve in Whitley Bay. About 25 of our Vikings crew, including parents, toddlers and friends, spent a sunny afternoon clearing up rubbish off the beach there. Amongst heaps of bits of plastic, shopping bags and fishing rope, some of the more bizarre findings included a pair of spectacles and the rubber heel of a man's shoe. Viking Marie: "I really enjoyed taking part in the beach clean. It emphasises how important it is to care for our environment. For sure we will be back next year!"
Jump forward to one week later, persistent rain had replaced the sun and we found our Vikings at Gateshead International Stadium to participate in a 5k fun run organised by our collaboration partner Decathlon (NewcastleGateshead). It was a great effort by our senior members and junior parents bringing out all their northern hardiness to conquer the conditions, which found their highlight with Viking Matthew finishing in 3rd place overall for the second year running, despite another hard night out on the Toon!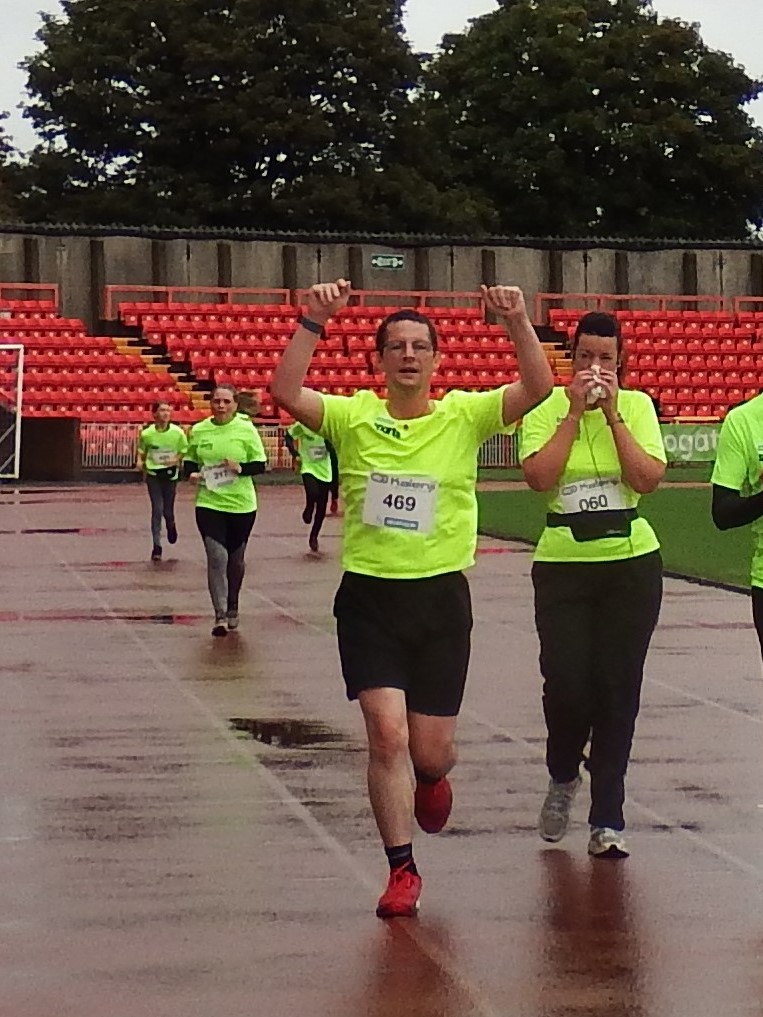 So, even though the handball season doesn't officially get underway until mid-October, September was full of activities for the Vikings, showcasing the club as a lively part of the community that uses sport to support varied great initiatives, reaching out to people of all ages and backgrounds. Thank you to everyone who got involved! Go Vikings!