Coventry Sharks won the annual Tyneside Handball Tournament on Saturday to break the Scottish stranglehold on the men's title, while Edinburgh regained the women's crown.
Hosted by Newcastle Vikings Handball Club at the Benfield Centre for Sporting Excellence for the first time, the Tyneside tournament is now in its seventh year, and this year featured its first overseas team entry amongst the biggest line-up yet in the men's competition.
Edinburgh dominated the day's quick-fire group stage matches, winning all of their games in both the men's and women's competitions, and looked set to complete a double victory. However, a pulsating men's final against second-placed Coventry went down to the wire as the Sharks fought back to snatch a thrilling 9-10 win from Edinburgh's grasp. In doing so, they became the first English club to win the men's title and bring it south of the border for the first time.
East Kilbride's reigning champions EK82 had to settle for third place, while York Hunters won the battle of the North East clubs and also pipped French team Picon to fourth place. Home side Newcastle Vikings went into the tournament on the back of winning their first English regional league title, but were missing a few regular players and finished sixth ahead of Durham University.
In the three-team women's competition, Edinburgh's dominance in attack helped them to their third Tyneside title, with Coventry Sharks narrowly beating reigning three-time champions Newcastle Vikings ladies to the runners-up spot.
Team Picon captain Thomas Vernede top-scored in the men's tournament with 17 goals, while Edinburgh's Elisa Moreno Garcia-Filoso scored 11 goals in the women's matches.
Newcastle Vikings Handball Club would like to congratulate the winners and thank all the teams for taking part in another action-packed day of highly competitive handball.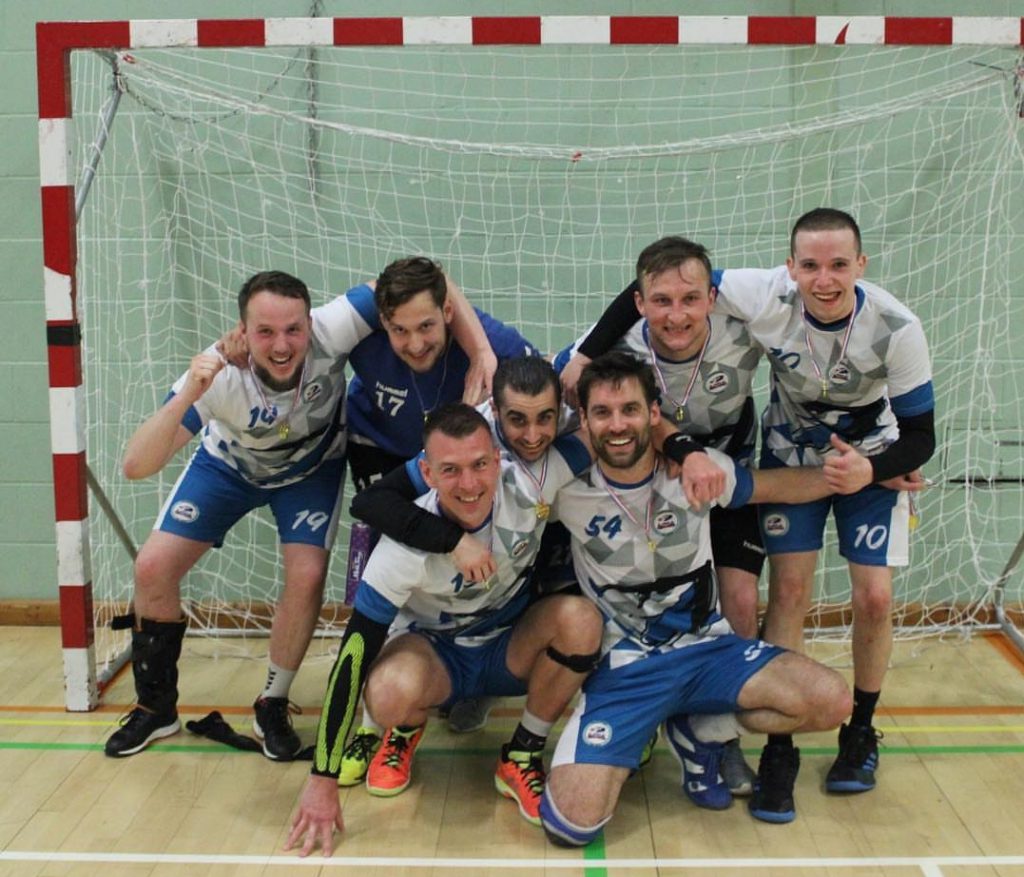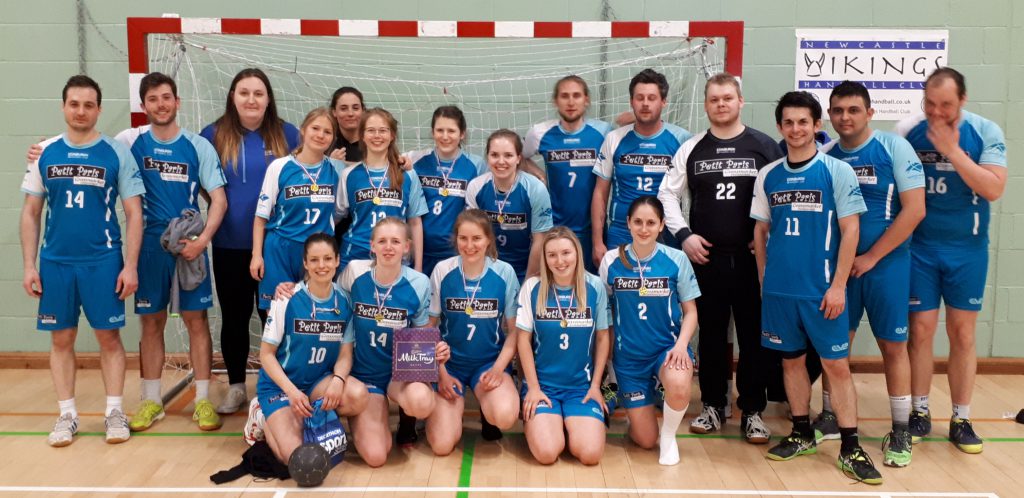 Men's Results:
| | | |
| --- | --- | --- |
| Newcastle Vikings | 6-6 | York Hunters |
| Team Picon | 10-6 | Durham University |
| Coventry Sharks | 8-5 | EK82 |
| Edinburgh | 10-3 | Newcastle Vikings |
| York Hunters | 3-9 | Team Picon |
| Durham University | 3-9 | Coventry Sharks |
| EK82 | 11-7 | Team Picon |
| York Hunters | 3-9 | Edinburgh |
| Coventry Sharks | 8-5 | Newcastle Vikings |
| EK82 | 7-9 | Durham University |
| Team Picon | 8-9 | Edinburgh |
| Newcastle Vikings | 6-7 | EK82 |
| Durham University | 5-8 | York Hunters |
| Edinburgh | 6-5 | Coventry Sharks |
| Newcastle Vikings | 6-3 | Team Picon |
| York Hunters | 5-5 | EK82 |
| Edinburgh | 13-11 | Durham University |
| Team Picon | 6-9 | Coventry Sharks |
| | FINAL | |
| Edinburgh | 9-10 | Coventry Sharks |
Women's Results:
| | | |
| --- | --- | --- |
| Newcastle Vikings | 2-6 | Edinburgh |
| Edinburgh | 6-3 | Coventry Sharks |
| Coventry Sharks | 5-5 | Newcastle Vikings |
| Edinburgh | 6-4 | Newcastle Vikings |
| Coventry Sharks | 6-7 | Edinburgh |
| Newcastle Vikings | 2-3 | Coventry Sharks |
| Newcastle Vikings | 4-9 | Edinburgh |
| Edinburgh | 6-4 | Coventry Sharks |